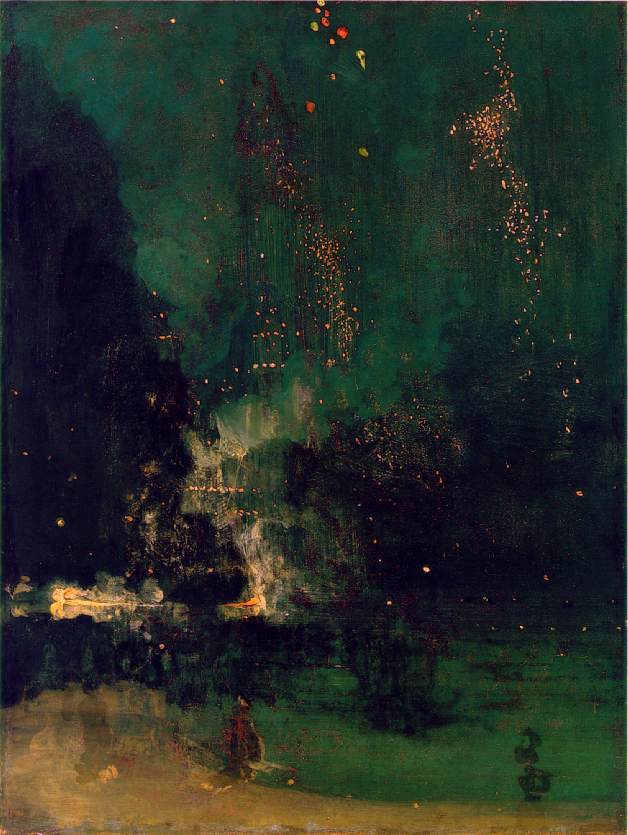 Nocturne in Black and Gold: The Falling Rocket by James Abbott McNeill Whistler
1875; Oil on wood, 60.3 x 46.6 cm; Detroit Institute of Arts
I've decided that if, for some magical reason, I was allowed to own one masterwork of my choice, I think it would be this one. I just fall into it every time I see it. I wish I could see it in person, because the effect must be even more astounding. I can only hope that my work has that effect, too.
What piece would you want?
P.S. When I first posted this, I forgot to include the artist's name. It's
James McNeill Whistler
.